General Motors Diet background
A special diet to ensure the health and productivity of its employees was developed by General Motors in 1985 with field research carried out by Johns Hopkins University. General Motors was then the largest employer in the USA and a plan to maintain the health of its employees, especially the middle aged ones, and those nearing retirement was deemed essential.
Speaking in modern parlance, the GM diet can be considered akin to a "detox diet". If I have to point out any criticism or drawback of this diet is the fact that the diet does not incorporate exercise into the diet program. Now while the effects of the diet can be pretty rapid, keeping the weight off becomes a challenge for many.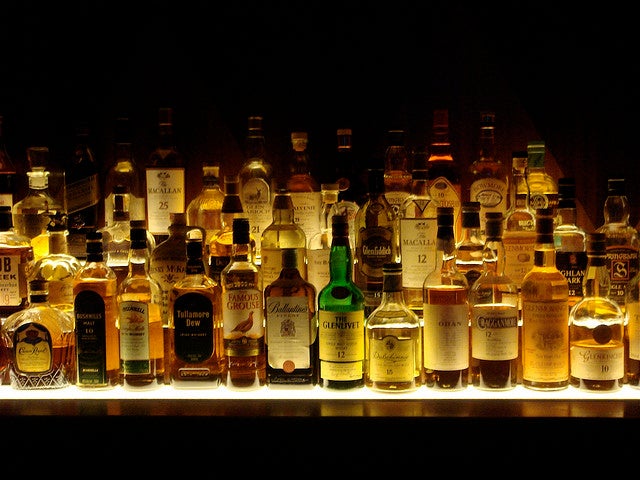 An important feature of the GM diet is absolute abstinence from alcohol while on the diet and a limiting alcohol intake thereafter. Alcohol adds empty calories to the diet without any nutritional benefits. In addition, it causes water retention, causing bloating and further weight gain. Under the misconception that drinking beer after strenuous exercise recompenses the water loss, several exercise enthusiasts have actually ended up putting on weight! The GM diet seeks to eliminate these very empty calories from the diet.
To illustrate this better, let us take a look at the number of calories in the most common forms of consumption of alcohol. The calories contained in various forms of alcohol are as follows
Beer – You are adding 150 calories to your daily calorie intake with one 12 oz beer and close to 110 calories with a 12 oz lite beer.
Wine – You will be adding 90 calories with 5 oz of wine.
Hard Liquor – You will be adding close to 100 calories with each drink of 1.5 oz of hard liquor such as whiskey, vodka, rum or gin.
Preparation is essential before embarking on the GM diet. The water intake is to be stepped up to at least 8 or 10 glasses a day to maintain adequate hydration during the actual diet. Alcohol intake is to be curbed to prevent water retention as mentioned above. If adequate water intake is not maintained, there may be the onset of muscle pains, sweating and cramps with the onset of the diet.
We have written in extensive detail on the exact diet plan and also included various variations of the diet such as the vegetarian version and the Indian version of the diet. That said, for the sake of completeness let us quickly run through the diet. The diet follows a weekly cycle in the pattern mentioned below
Day 1
All fruits except bananas are to be consumed. A special stress is laid on the intake of melons. If melon is adequately consumed, there a weight loss of upto 3 lbs has been recorded. Read more about GM Diet Day 1.
Day 2
This day is devoted to vegetable consumption. Starch intake in the form of baked potatoes is advised and a quantity of fat in the form of a pat of butter on the potatoes is allowed. Read more about GM Diet Day 2.
Day 3
All fruits and vegetables are to be consumed in required quantities, with the exception of bananas and potatoes. Read more about GM Diet Day 3.
Day 4
This day is devoted to consumption of bananas and milk. An intake of eight bananas and three glasses of milk is recommended, with a special vegetable soup recipe. Due to the constant intake of complex carbohydrates, the craving for sweet food also reduces by this time. Read more about GM Diet Day 4.
Day 5
This is called feast day and the consumption of beef and tomatoes is allowed. Water intake is to be stepped up as the quantity of uric acid produced by the body is increased due to meat intake. Read more about GM Diet Day 5.
Day 6
Again the intake of beef and vegetables is allowed. Read more about GM Diet Day 6.
Day 7
Brown rice, vegetables and fruits are to be consumed. Read more about GM Diet Day 7.
By the end of the week, a person who follows this diet meticulously, can lose upto 10 –17 lbs of weight. There is to be an absolute abstinence from alcoholic and cream based drinks. This dietary cycle maybe undertaken as many times as the person desires.
A special soup made from tomatoes, cabbage onions, green peppers, celery and water is advised. This can be consumed in any desired quantity from day 4 onwards. We have included many soup recipes like the wonder soup, chicken soup and the power soup that are both delicious and works really well with the General Motors Diet. An occasional intake of white wine is allowed after the first week. Champagne may be substituted for white wine. An occasional intake of  beer may also be allowed, but only one type of alcohol is allowed at a time in the maintenance phase. Hard liquor is absolutely forbidden.
It can be concluded that the GM diet maybe an excellent method to kick-start a dietary regimen, but remember the maintenance of weight loss is quite difficult without incorporating proper exercise. Always check with your doctor or physician if you can start the diet program. This is very important since the diet limits certain dietary needs and it is important to be prudent and to be undertaken with caution.
Article Tags